Meet our member Oyuki, who has been involved with SoFlo Vegans since early 2021! Below we share Oyuki's background, interests, favorite food, and more. Show her some love in the comments below!
Name
Oyuki Rogert
How long have you been vegan, how did you start?
4 Years – Jul 2021! I began my journey to better my health transitioning little by little until I was ready. In the process I have learned all species deserve love and compassion.
How long have you worked at SFV? How did you start?
Maybe March or April 2021? Sean connected with me after a long period of business travel and we were looking to do more within the SoFlo vegan community. Excited to be a part of so many great committees within <3
What are your duties at SFV?
Mainly Event Coordinating and "back seat" media support! Lol. I also help with bringing in new partnership opportunities through my agency.
Interesting facts or talents you want to share
I have a passionate love for arts and food. Oh! I was an extra in a Bollywood movie filmed in Miami. That was a huge bucket item checked off! lol
Favorite food
EVERYTHING. Lol, seriously a hard choice… Asian cuisine is def. up there for me.
Career outside of SFV
Co-Founder and Lead Project Manager @ YO Synergy (marketing, development, production and community partnerships)
Community Showcase is about appreciating those who contribute and support causes, events, and efforts within South Florida.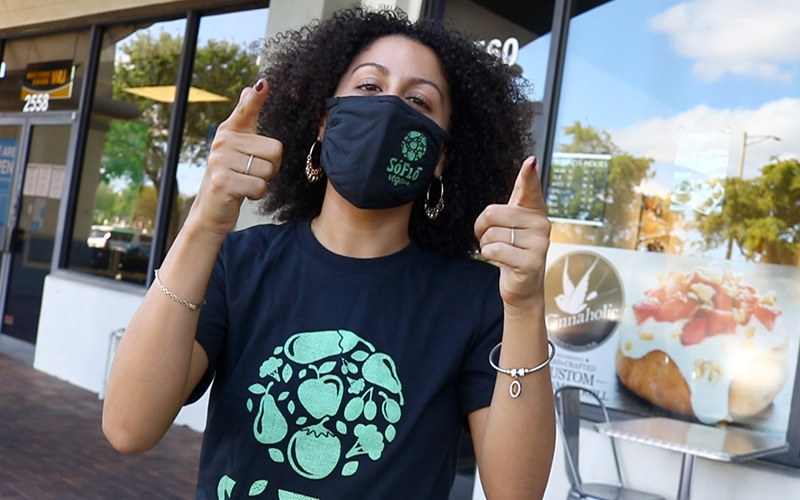 Lauda Gomez
Council Member | Event Manager

Lauda has been a long-time supporter of SoFlo Vegans and became the first member of our Council of 7 in March 2021.
Become a member of SoFlo Vegans and help make South Florida a global hotspot or veganism.