International Vegan Film Festival 2022
South Florida
Join us for the International Vegan Film Festival at Savor Cinema in Fort Lauderdale, Florida. This event is being presented by SoFlo Vegans and features 12 inspirational short films by Vegan filmmakers.
Event Details
2-Hours of 12 vegan short films with introductions and other surprises.
Giveaways and prize drawings throughout the screening.
Special guests and LIVE taping of the SoFlo Vegans Podcast after the screening.
The lobby opens at 10:30 AM for all ticket holders with screenings beginning at 11 AM.
After Party in the courtyard includes food and beverages for sale from 3 – 4 PM.
VIP ticket holders receive a gift bag, early access to the theater, and reserved seating.
Portion of ticket sales go towards supporting select local nonprofit organizations.
VIP Tickets: $45, General Admission: $25.
Vendor and sponsor opportunities are available.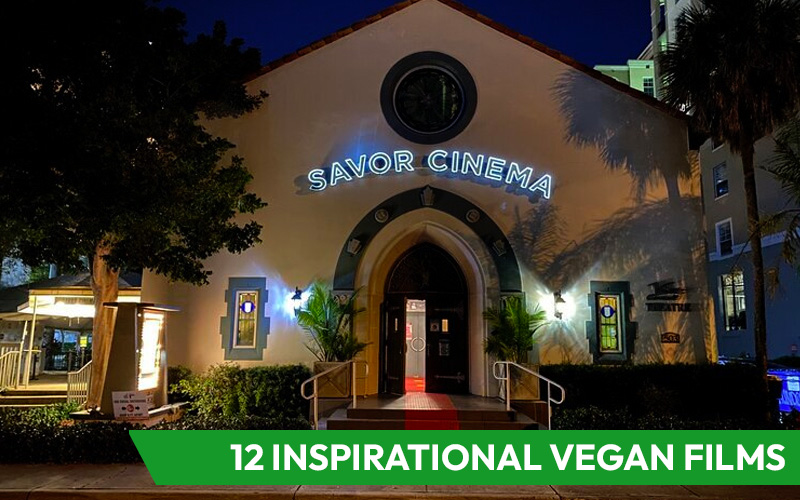 12 Extraordinary Films
Watch some of the most talked about vegan short-films on the planet.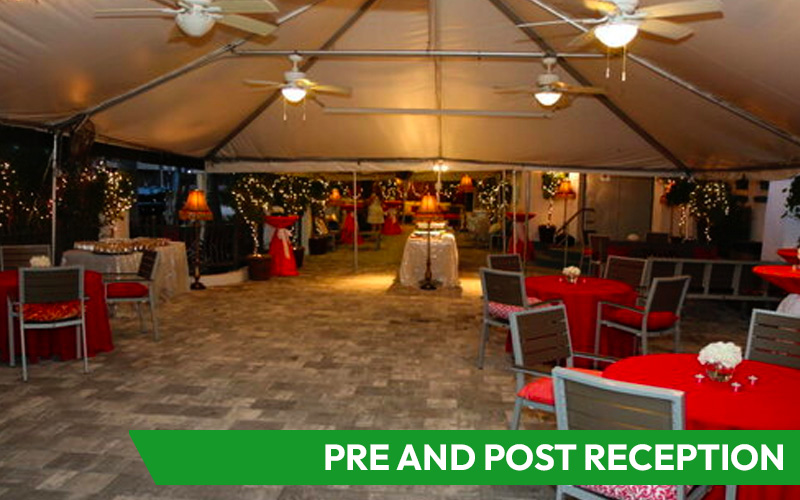 Courtyard Receiption
Local food and craft vendors. Open to the general public starting at 11 AM.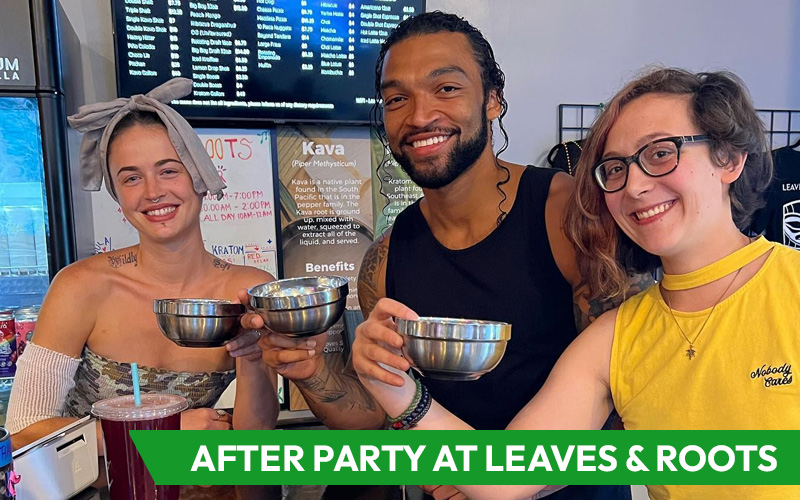 After Party
After party with music and food by local vegan vendors available for sale.
12 Inspirational Films
Learn more about the films at our screening.
Save Ralph
0:04:00
Save Ralph is a stop–motion animated documentary–style short film written and directed by Spencer Susser and produced by Jeff Vespa and others in partnership with Humane Society International (HSI) and the Arch Model studio of puppet maker supreme, Andy Gent. The film features HSI's campaign spokes bunny Ralph, voiced by Taika Waititi, as he goes through his daily routine as a "tester" in a lab. In addition to Taika Waititi as Ralph, the film stars Ricky Gervais, Zac Efron, Olivia Munn, Pom Klementieff, and Tricia Helfer, with additional versions in Spanish, French, Portuguese, and Vietnamese with Rodrigo Santoro, Rosario Dawson, Wilmer Valderrama, George Lopez and others voicing the characters in those languages.
Moving Animals
0:13:05
"This is my world. Join me as I climb transport trucks, and stay quietly and diligently with animals as they go to slaughter. Join me on the dusty roads and at my little hotel room editing desk, as Miguel and I discuss animals, animal photojournalism, and, ultimately, kindness."
Moving Animals is a powerful short film about, award-winning Canadian photojournalist, Jo–Anne McArthur's documentation of the long–distance transport of animals, shot and produced by filmmaker Miguel Endara. Jo–Anne also talks about solutions and how being vegan led to her feeling happy: intellectually, psychologically, and emotionally aligned in her place in the world.
Source
0:07:20
In December 2020, Veganuary co-founder and prolific vegan business investor Matthew Glovertook chef and owner of Source restaurant Adam Lyons undercover inside a typical chicken farm. This is what happened. 
4 months after filming Source, Matthew convinced Adam to create the now hugely popular British vegan food company "Vegan Fried Chick*n" over simply VFC, in York, England.
Dear Tilly
0:23:27
"Dear Tilly" is a short documentary framed as a letter to Carrie and Ron Shogan's adopted daughter, a pig named Tilly. Despite living a tragically short life, Matilda inspired the two to open a sanctuary where 70+ animals now reside and thrive. While Tilly may not be here to witness the lives saved by her legacy, others can. In an effort to create closure and inspire empathy, "Dear Tilly" blurs the lines between human and animal in a time where our definition of family needs to stretch far beyond our own reflection.
Hide
0:04:03
Starring Hollywood actress Mena Suvari who shot to fame with her roles in American Pie and American Beauty, "Hide" follows three interconnected stories behind a single fur coat, from the trapper who catches the fox, to the seamstress who sews the coat, to the shopper who buys it.
There Was A Killing
0:28:30
Writer/Director Shaun Monson turns his camera to the death of Canadian activist Regan Russell, who was struck and killed by a transport truck while peacefully protesting outside a slaughterhouse in Burlington, Ontario. No criminal charges were brought against the driver, and Bill 156 may be the reason why.
The Story of Two Vegan Bodybuilders - Robert Cheeke & Vanessa Espinoza
0:07:55
Think you need to eat animals to get enough protein? Think again. These vegan athletes are workout buddies, business partners, and co–authors of the book "Plant–Based Muscle." Robert Cheeke is a vegan bodybuilding pioneer, bodybuilding champion, and bestselling author. Vanessa Espinoza is an elite powerlifter, a 3X Colorado Golden Gloves Boxing Champion, and an All–American basketball player.
Climate Crisis, and Why We Should Panic
0:02:32
A short animated video explainer, voiced by Keira Knightley, about what's causing climate change, and what will happen if we don't do something about it now.
Food & Free Speech: Debating Labeling Regulation
0:15:16
There's a little–known battle in grocery stores everywhere—it's a battle over the labels stuck to your food. With a surge of vegan products hitting the market, names like "almond milk" are frequently used to describe these products' similarity to their non-vegan counterparts. But Miyoko Schinner was fined and asked to remove the word "butter" from her plant–based butter product by the California Department of Food & Agriculture. Why? Is this type of labeling regulation a violation of free speech, or do confusing labels pose a threat to consumers? Listen as experts discuss and debate this complex issue.
Golden Retriever Burgers Trending?! #CatchOnToCarnism
0:02:57
In August 2020, NowThis—the world's largest social video news publisher—premiered Beyond Carnism's three–minute video entitled "Golden Retriever Burgers Trending?! #CatchOnToCarnism." Carnism is the invisible belief system that conditions people to eat certain animals. The sticky, thought–provoking video quickly went viral, clocking up views on AOL, other news sites, and social media posts by organizations and influencers. In just two weeks, the video was shared thousands of times across all platforms and garnered nearly 1 million views. Using eye–catching animations and powerful, compelling dialogue, the video exposes the psychology that drives people to eat animals by illustrating how carnism distorts our perceptions of farmed animals and the foods procured from their bodies. Drawing parallels with the movie "The Matrix," it reveals that people view eating animals as normal, natural, and necessary as long as they are plugged into the "matrix of carnism." Through the video, we invited viewers to be vegan allies—including by being as vegan as possible—to become a part of the solution to help transform carnism.
Extinction Emergency, and Why We Must Act Now
0:03:00
An animated explainer video, voiced by Naomie Harris and scored by Brian Eno for ExtinctionRebellion, it summarises the planet's biodiversity loss, the ecological crisis, and how the consequences will affect millions of lives around the world.
Freedom Farm Sanctuary
0:20:00
Freedom Farm Sanctuary/Documentary Series by Taliya Finkel for Kan Digital 6 Chapters. 8-10 minutes each At the Freedom Farm Sanctuary in Israel, 'imperfect' farm animals rejected from the food industry find a forever home. This optimistic, sweet, and profoundly moving documentary series follows the journey of the unique relationships formed between these adorable animals and those sanctuary volunteers (often with their own 'imperfections'). They go above and beyond to care for them. With sensitivity, humor, and love, these stories remind us of the universal oneness between humans and animals and invite us to view the animals through the lens of individuals in society who have also been 'othered' in a variety of ways, and who have much to share about the real meaning of compassion and respect, and the path to healing ourselves and the world: Billy: a disabled IDF war veteran with a prosthetic leg who identifies with the disabled animals on the farm. Yanna: (a Russian immigrant who) struggles with body image issues and finds unexpected comfort with chickens from the meat industry because, like them, she feels trapped in her own body. Mantegvosh (an Ethiopian immigrant
) dedicates herself to caring for a blind goat as she frets about her hereditary vision problems. Orna was the first female bus driver in Israel, recovered from cancer, but suffers from insomnia and finds peace working night shifts as farm security. Orly is flooded by painful childhood memories as she cares for a baby goat rescued just moments before he was slaughtered as a Passover sacrifice. Ilana helps farm volunteers with mental impairments overcome fear and befriend two pigs who struggle with severe pain due to genetic modification.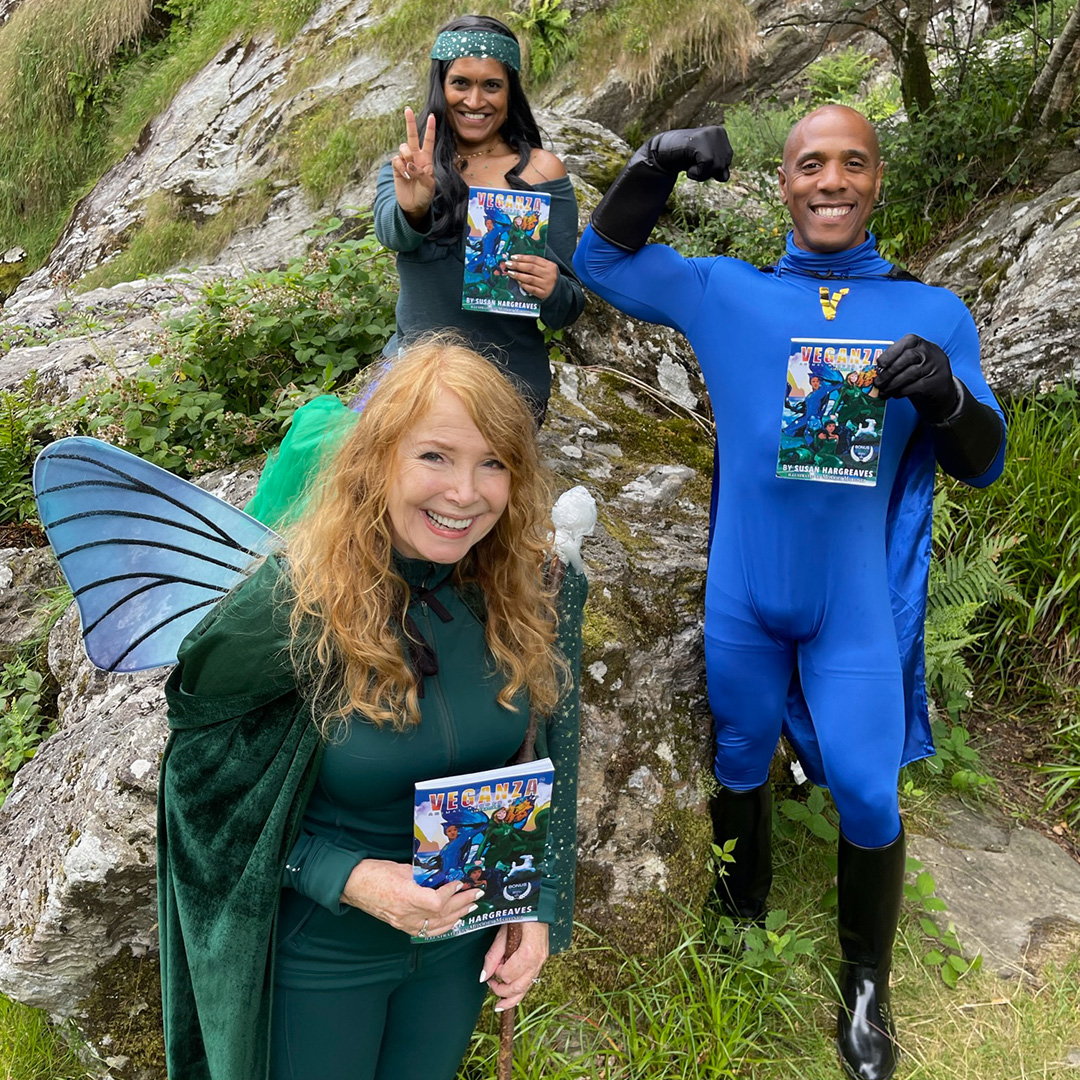 Susan Hargreaves w/ Animal Heroes
Founder of Animal Hero Kids,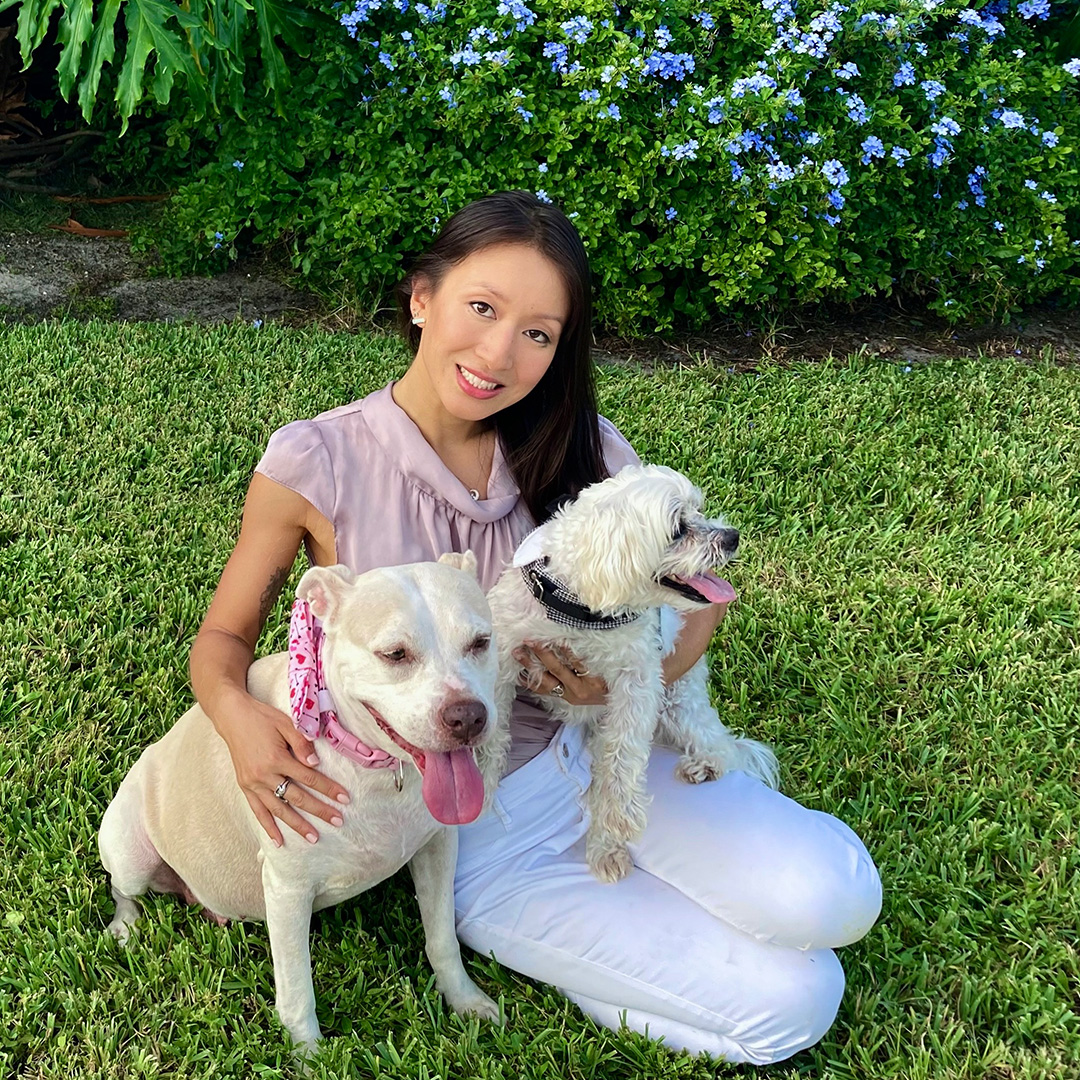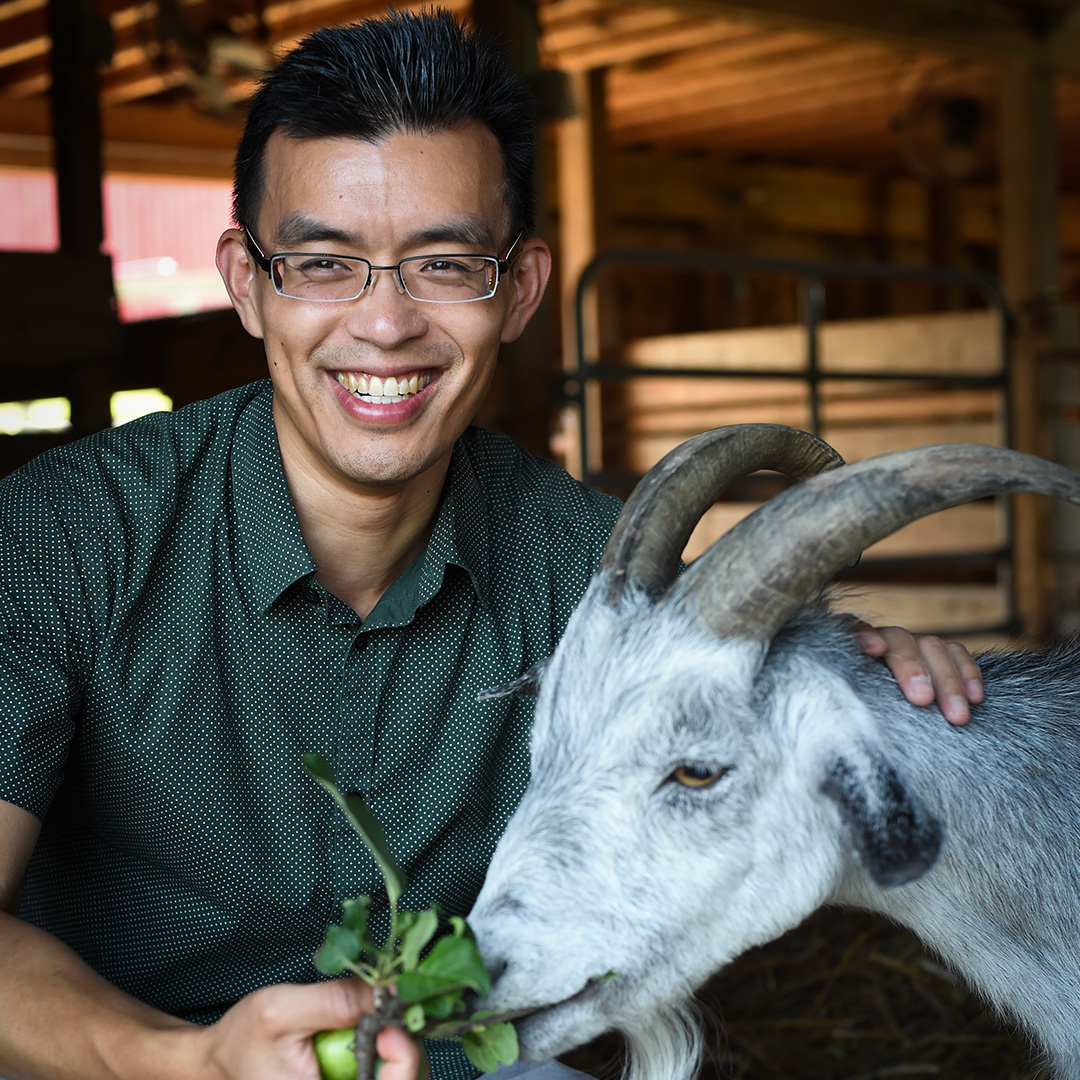 Wayne Hsiung
Co-founder of Direct Action Everywhere
Sean Russell
Dynamic. It's how you describe the plant-powered media producer, marketing consultant, and speaker. Sean Russell is a media producer with over 24 years of experience in education, music, veganism, and entertainment. Sean is the founder of SoFlo Vegans and host of the event.
Wayne Hsiung
Wayne Hsiung is a lawyer, former faculty member at Northwestern School of Law, former lead organizer of the global animal rights network Direct Action Everywhere (DxE), and co-founder of The Sanctuary Initiative. He has led teams that have rescued dozens of animals from factory farms, and has organized successful campaigns to ban fur in San Francisco and California. He faces decades in prison for challenging so-called "ag gag" laws across the nation and removing animals from labs, slaughterhouses, and farms for veterinary care. His first trial, involving an open rescue at the largest pig farm in the nation, begins in Sept 2022. 
His work as an open rescue activist has been reported on in The New York Times, The Wall Street Journal, and ABC's Nightline. Wayne published research (with Cass Sunstein) on climate change's impact on wildlife, practiced law at two national firms, and had an active pro bono practice defending victims of domestic violence.
Susan Hargreaves
Susan Hargreaves is a 41-year veteran of the animal rights movement. She is a kindness educator, author, speaker, and activist. She has rehabilitated wildlife and investigated animal cruelty in circuses, rodeos, and in the animal-based agriculture industry. She founded the youth-empowering charity Animal Hero Kids to prevent the animal cruelty she has witnessed by fostering empathy and compassionate choices in youth. Annual Animal Hero Kids Awards events recognize courageous, kind, creative youth — and all programs include a vegan fare component!
Dr. Sy Woon
Dr. Sy originates from Australia where she graduated from vet school at the University of Sydney, ranked as the top veterinary program in the country. Shortly after obtaining her degree, and traveling throughout South Asia, she moved to the United States.
Since 2015, Dr. Sy has worked extensively in private practice, non-profit hospitals and shelters, as well as in-home euthanasia & hospice care. For the past six years, she has undertaken the role of Florida State Representative for the Humane Society Veterinary Medical Association, which has constituted advocating for and lobbying on animal welfare issues and associated legislative reforms. As well as working full time for Lap of Love Veterinary Hospice, Dr. Sy was recently appointed Medical Director for Good Karma Pet Rescue of South Florida.
Dr. Sy is deeply passionate about comprehensively educating clients on their pet's behavioral, medical and welfare needs to ensure optimal patient outcomes. Accordingly, in 2021 she founded PetParentsPro™️ – a free video platform designed for clients, accessible to pet parents worldwide, to bridge gaps in knowledge from the vet clinic to the home. She aims to facilitate improved veterinary compliance and exceptional pet care via this medium and is seeking investors to launch this initiative. Dr. Sy has been invited as guest veterinarian to radio shows, podcasts and news stations to provide expert advice on a variety of pet topics.
Schedule is Subject to Change
11:00 – 11:05: Introduction
11:05 – 11:10: Save Ralph (04:00)
11:10 – 11:20: Wayne Hsiung Presentation
11:20 – 11:35: Moving Animals (13:05)
11:35 – 11:45: Source (7:20)
11:45 – 12:05: Dear Tilly (23:27)
12:05 – 12:10: Hide (4:03)
12:10 – 12:40: There Was a Killing (28:30)
12:40 – 12:50: Susan Hargreaves: Veganza Animal Heroes Presentation 
12:50 – 01:05: Intermission
01:05 – 01:15: Dr. Sy Woon Presentation
01:15 – 01:25: The Story of Two Vegan Bodybuilders (07:55)
01:25 – 01:30: Climate Crisis and Why We Should Panic (02:32)
01:30 – 01:35: 5 minutes
01:35 – 01:50: Food and Free Speech (15:16)
01:50 – 01:55: Golden Retriever Burgers (02:57)
01:55 – 02:00: Extinction Emergency (03:00)
02:00 – 02:20: Freedom Farm Sanctuary (20:00)
02:20 – 02:50: Closing Panel (30:00)
All Events
Check out all of the vegan events happening in South Florida.
Thank You to Our Sponsors