Explorer Program
Are you looking to get involved with SoFlo Vegans? Become an Explorer and create fun content, attend cool events, and meet new people. Perks include invites to special events, discounts on vegan brands, recognition on social media, and paid opportunities.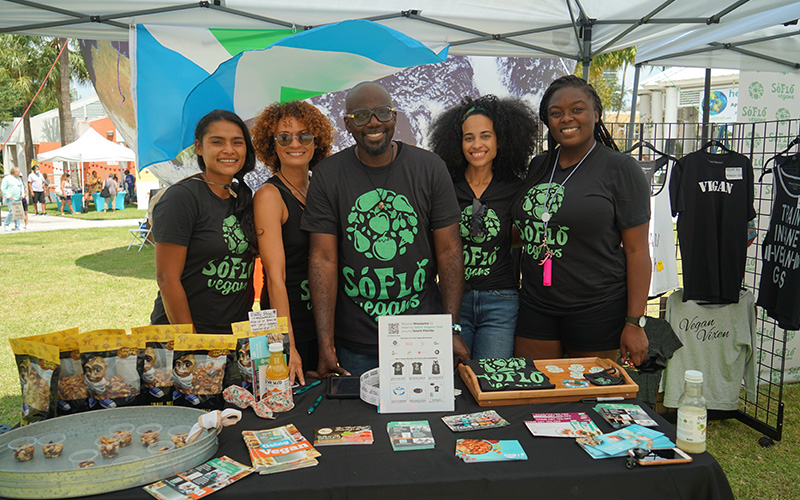 Perks
Invitation to private events
Directly help nonprofits, sanctuaries, and local businesses
Discounts on vegan brands

 

Receive free products and coupons
Gain recognition on different media channels
Attend workshops to learn new production skills
Discounts on SoFlo Vegans merchandise
Paid opportunities
Affiliate program earning commissions up to 25%
Requirements
Attend monthly in-person and virtual meetings
Purchase Discounted Starter Pack with code to receive a shirt and other marketing materials
Ability to use Slack as a communication channel
Provide timely feedback from weekly Crew Reports
Next Steps
Become a CLUB Member
Complete the form and receive an onboarding email
Purchase an Ambassador Starter Pack to officially start supporting at events
Support the Animals
Opportunities to get involved with sanctuaries, protests, and other animal rights activities.
Attend Exciting Events
Join the SoFlo Vegans crew at LIVE events and meet new friends and other leaders in the community.
Produce Original Content
Help us produce videos, podcasts, and written content showcasing the vegan community.
Discover New Vegan Places
Join other team members to try new and popular vegan restaurants as part of our Spotlight and EAT program.
Next Steps
This program is designed for existing SoFlo Vegans members. Be sure to register first before completing this application.