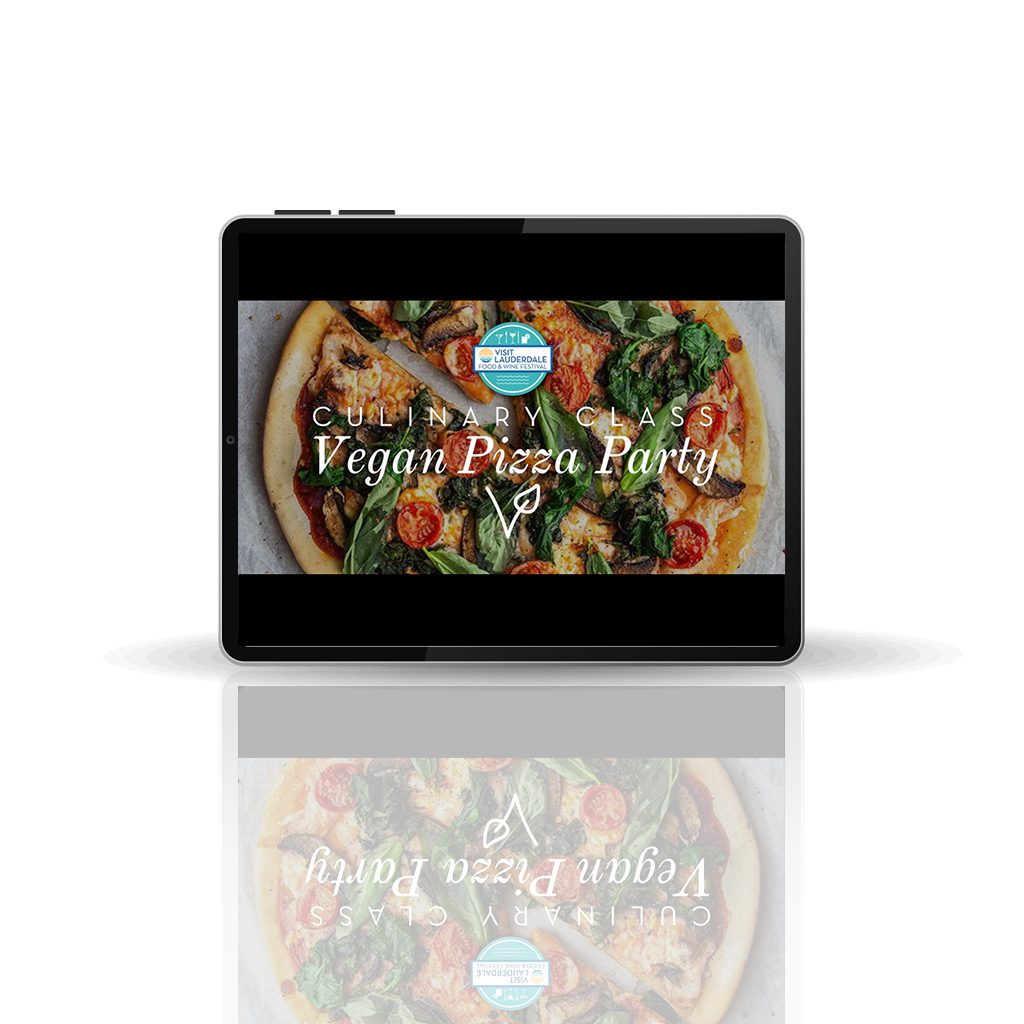 VLFWF Vegan Pizza Party
Learn the art of making Neapolitan Plant-Based Pizza
Release Your Inner Foodie as the Visit Lauderdale Food and Wine Festival takes you on a Plant-Based Pizza Journey!'
Learn how to make delicious Vegan pizza with Pizzeria Magaddino's master pizzaiolo Thomas Magaddino. You will start the evening with a refreshing beer by Gulf Stream Brewing Company and a plant-based appetizer platter featuring antipasto with marinated eggplant, roasted balsamic peppers, housemade soy-based ricotta cheese, marinated olives & cured cantaloupe with pizza bread.
Once settled in, you will learn about the art of making delicious plant-based Neapolitan pizza using simple ingredients. We'll discuss the process of fermentation to create our dough profile, the evolution of vegan pizzas, and what we're doing to improve and adapt to the changing environment of dietary needs.
We will go right into stretching your dough, choosing vegan ingredients based on flavor profiles, and the process of baking your masterpiece. Last but not least, we will all get to enjoy our creations.