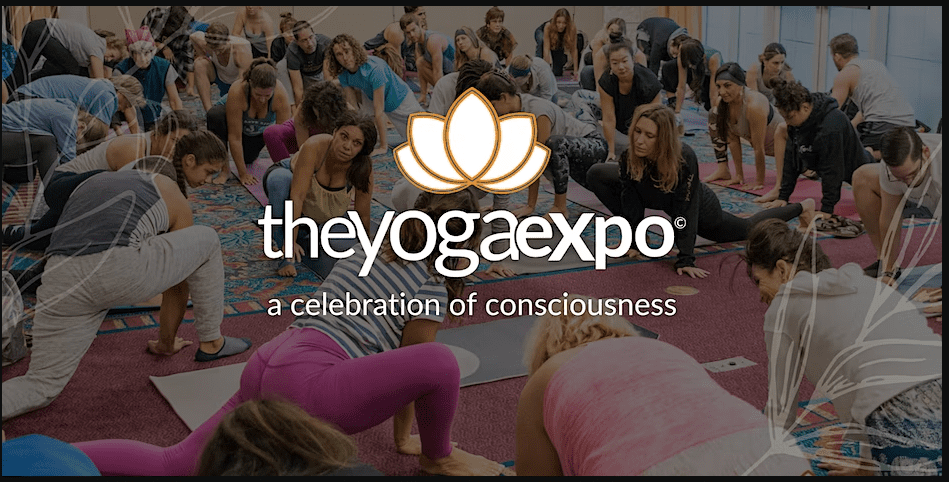 The Yoga Expo South Florida 2023
THE YOGA EXPO, North America's largest yoga conference and trade show!
Dubbed a "Celebration of Consciousness," The Yoga Expo aims to elevate communities across the U.S. with a focus on informing, nourishing and empowering people to make healthier lifestyle choices for the mind, body, and spirit.
The Yoga Expo will include several spacious yoga and meditation rooms featuring dozens of styles of yoga classes, keynote speakers and workshops for all levels and ages. The expo will also include a highly curated exhibition marketplace with over 100 local, national and international brands highlighting the business of yoga and destination retreats, holistic health and wellness, wholesome food, entrepreneurship, wealth creation, art, culture, music and dance; a VIP lounge; and a networking area.
New this year, attendees can also partake in TEDx-style lectures, panel discussions and real-talk open forums dedicated to professional development and the business of yoga, holistic living, innovation, and progressive science for the awakening of human potential. Confirmed panel speakers include Sarah Platt-Finger, director of yoga at Chopra Global and co-founder of ISHTA Yoga.
Sales & Logistics: [email protected]
_________________________________________________________________________
★★★★★ "There was a great variety of classes offered & lots of different vendors to shop with. It was a fun filled day, and well worth it! I really enjoyed it! I'm looking forward to Yoga Expo 2021!"
★★★★★ "Amazing experience. Tried a lot of the classes. There were a lot of choices to choose from. All the instructors were great!"
★★★★★ "Spent an entire day at The Yoga Expo and was able to enjoy 4 classes. Marketplace was also good. Will go to next year's too!"
★★★★★ "Such a wonderful event filled with wonderful people and vendors. I am a beginner to yoga and signed up for so many different classes and events. Best weekend ever!!"
_________________________________________________________________
THE YOGA EXPO EXPERIENCE
YOGA
Whether you're an experienced yogi or are brand-new to the practice, we've got you covered. We offer classes & workshops led by a wide variety of teachers. Remember to bring your mat and water bottle!
MEDITATION
Meditation is an approach to training the mind, similar to the way that fitness is an approach to training the body. Many meditation techniques exist, so how do you learn how to meditate? Our classes and workshops combine simple, effective meditation techniques and ancient spiritual wisdom for the modern world. You're invited to explore a variety of meditation styles at The Yoga Expo!
FITNESS
There are endless health benefits to be gained from a regular yoga practice. Increase strength, flexibility, and balance by making yoga part of your routine. Join fitness based yoga classes throughout the day.
LECTURES, SPEAKERS & PANELS
Be part of the amazing panels by industry leaders, lectures on health, longevity and philosophy. Perfect way to mix movement with personal growth.
FOOD
Your day wouldn't be complete without an extensive variety of food available for your purchase. Organic, vegan, vegetarian, wholesome, clean, non-GMO, gluten-free… you'll find it all at The Yoga Expo. The Yoga Expo offers healthy cuisine options throughout the festival, from the venue and hand-picked vendors.
_______________________________________________________
** Ticket sales are final. No transferable. NO REFUNDS. Classes are first come, first serve.
**VIP Experience: Limited-edition branded totes, brought to you by Yoga Moxi + font-of the-line access to show and all-classes.
🏠 WHERE: Broward County Convention Center, Ft Lauderdale
👁️ WHO: Your favorite local and national teachers specializing in yoga, meditation, holistic health, sound healing and more!
🗓️ WHEN: Saturday, March 18, 2023 10am- 6pm, 9am early entry for VIPs*
🧡 WHY: Because we are on a mission to raise consciousness and connect the community while providing health and wellness to all!
Learn more –> www.TheYogaExpo.org