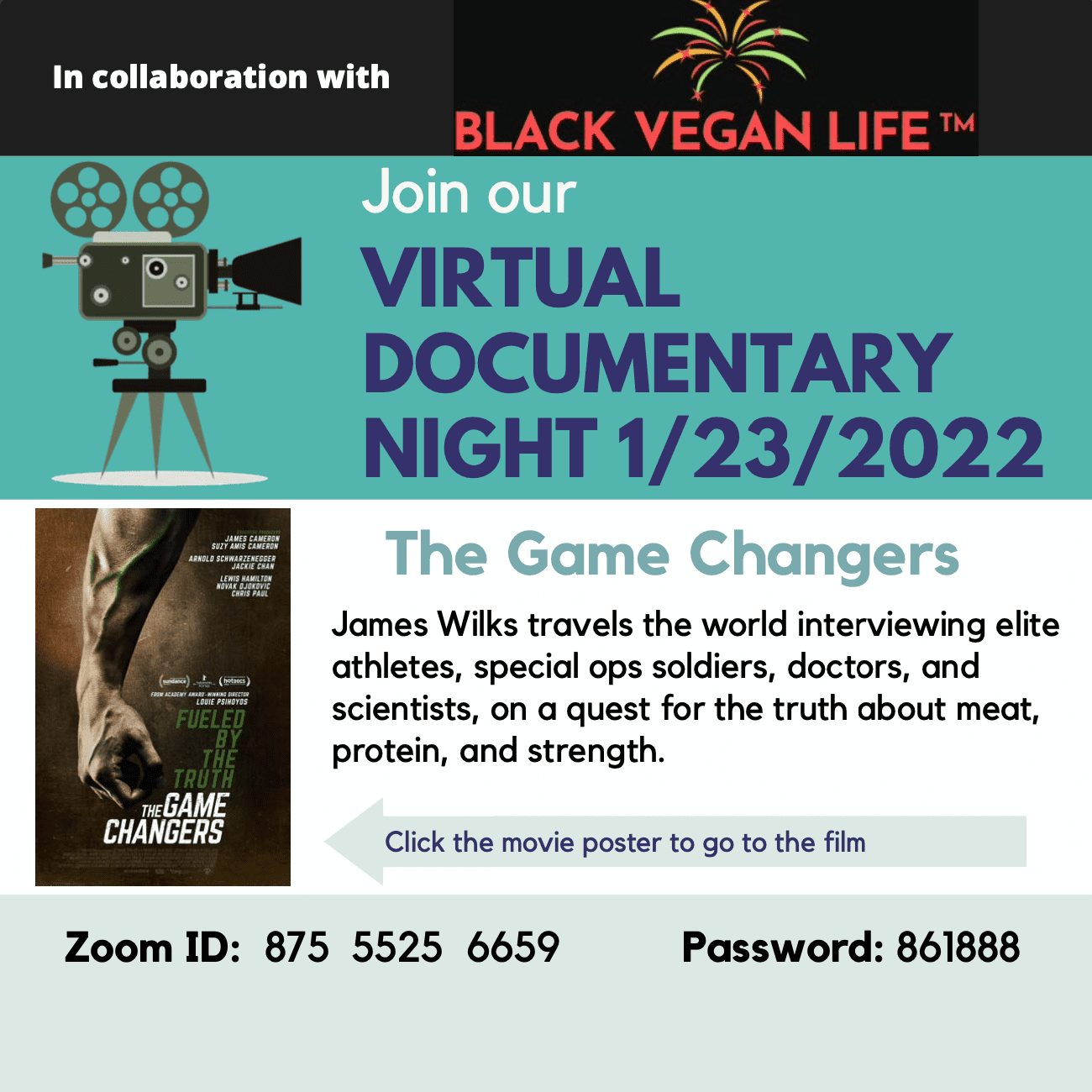 Community Documentary Night
Community Documentary Night
 is a Virtual Documentary Night on Sunday, January 23 from 7 PM – 9 PM.
Watch documentaries then meet on zoom to discuss them. We will be discussing the documentary, The Game Changers. In this documentary, 
James Wilks travels the world interviewing elite athletes, special ops soldiers, and visionary scientists on a quest for the truth about meat, protein, and strength.
In collaboration with the organization 
Black Vegan Life
, an Atlanta-based organization.
Attendees break into randomized small groups of around 4 or 5 people, receive a discussion prompt, and about 20 minutes to discuss in their groups. Multiple rounds with different groups happen before ending with brainstorming and voting on the next documentary.
The event is flexible, so people can feel free to join late and leave early if needed.  A wide range of people will be in attendance ranging in ages from 20s to 80s, coming from all over Atlanta and some from other parts of the country.
This version of the poster is not clickable. Please find the links below for quick access.