We want to thank you for staying locked into SoFlo Vegans. Activity in the community is starting to pick up and to see so many businesses use innovation to grow during this time is great to see.
Feel free to reach out to us at anytime with ideas or to just to provide feedback. Be on the look out for a quick recap of what's happening in future issues of the Community Bulletin.
If you have any questions or would like to connect, please email us using the contact form or directly at [email protected].
Sean Russell
Founder & General Manager
SoFlo Vegans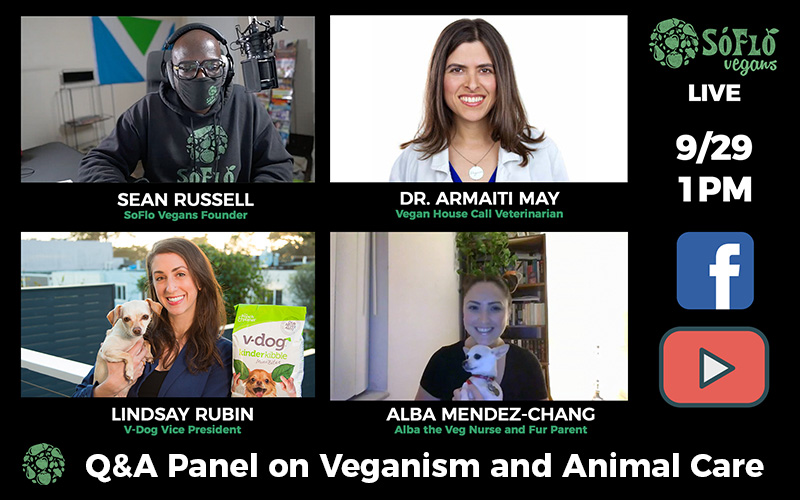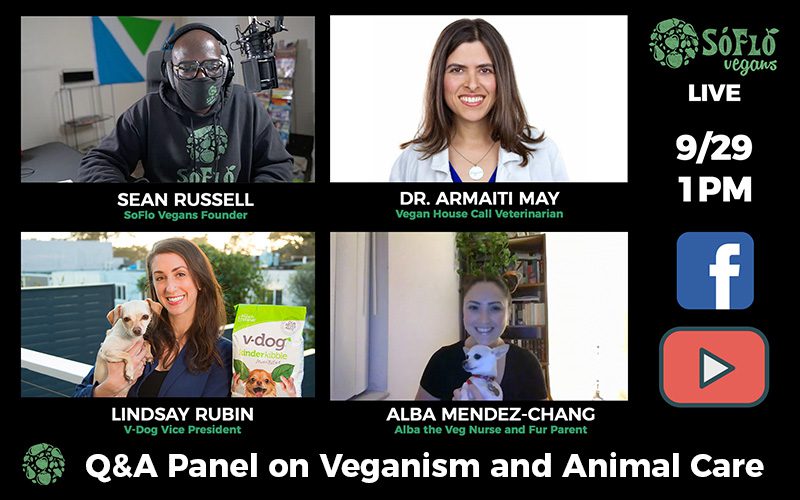 Tuesday, September 29, 2020 | 1 PM – 2 PM ET
Join us for a LIVE panel and Q&A session where we talk about veganism and animal adoption. Panelists include vegan veterinarian, Dr. Armaiti May, V-Dog Vice President, Lindsay Rubin, Alba Mendez, and Sean Russell.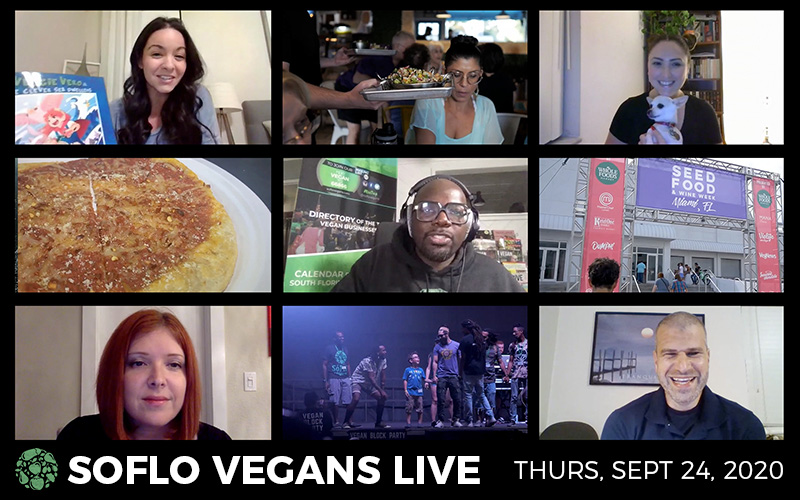 Learn about what's going on in South Florida's vegan community through interviews and videos. Ask questions about veganism and gain opportunities to win prizes. Guests include Karen Ellis-Ritter, Veronica Green, and James Wildman.
Ingrid Newkirk joins the SoFlo Vegans Podcast to discuss her new book, Animalkind: Remarkable Discoveries about Animals and Revolutionary New Ways to Show Them Compassion. This is her second appearance on the podcasts where host Sean Russell talks to Ingrid Newkirk about her vegan origin story, activism during the pandemic, and other topics surrounding the animal rights movement.
Chris Burnam from House of Chick'n joins us to talk about his path to veganism, being a blegan, entrepreneur, and other topics focusing more on compassion. This episode is sponsored by Hungry Harvest and we thank them for their belief and support in our mission.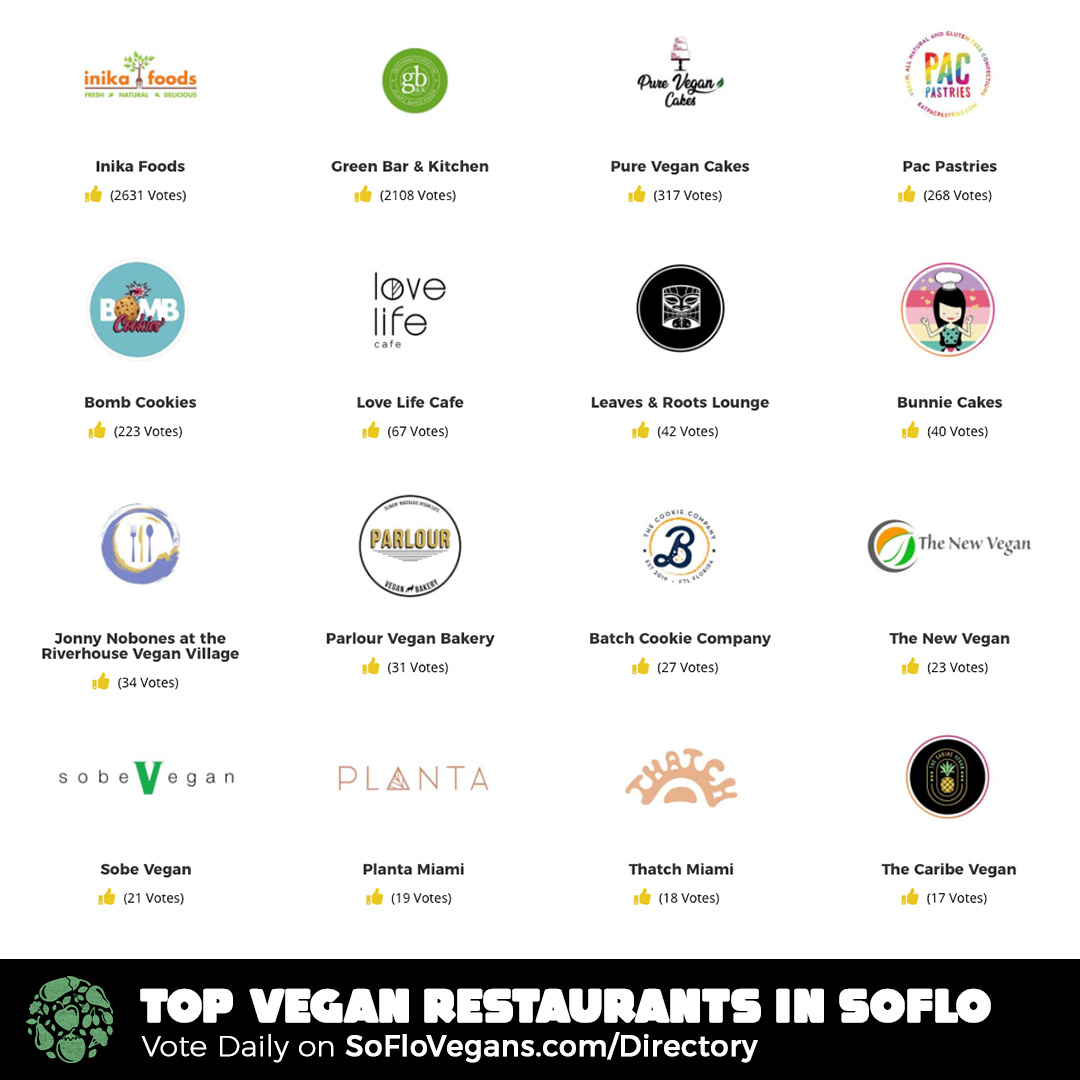 Congratulations to Inika Foods, Green Bar & Kitchen, Pure Vegan Cakes, Pac Pastries, Bomb Cookies, Love Life Cafe, Leaves & Roots Lounge, Bunnie Cakes, Jonny NoBones, Parlour Vegan Bakery, Batch Cookie Company, The New Vegan, Sobe Vegan, Planta, Thatch and The Caribe Vegan for making our top 16 for the week of September 21 – September 27. Voting deadline is Friday at 11:59 PM ET.
Voting is ongoing, so come back daily to show your support to these incredible local businesses. Click the image below to go directly to the Restaurant Directory.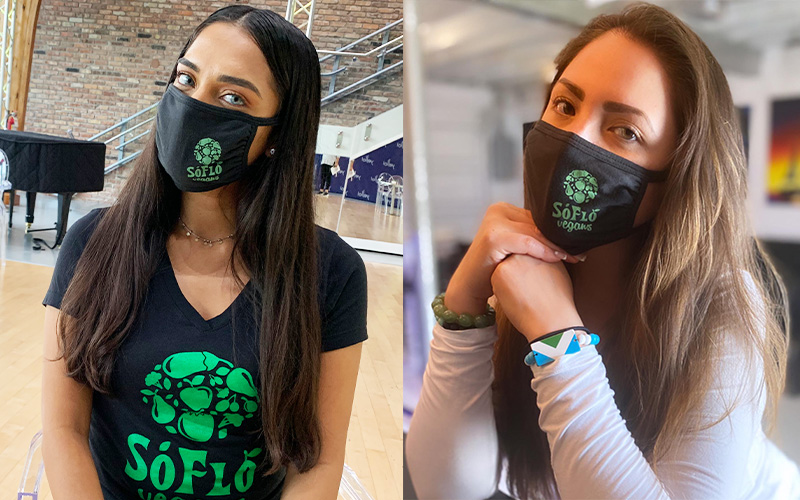 Use code SEPT30 at checkout to get 30% off your purchase of a SoFlo Vegans Mask. This offer expires on 10/04. Click the link below to claim this offer.
Hungry Harvest recovers and delivers delicious, customizable boxes of produce, starting at $15/week.  Recovered produce is fruits and vegetables that are perfectly good to eat, but would normally get thrown away because of aesthetic imperfections (misshapen or off-color) or logistical problems (when grocery stores over-order produce, they can reject truckloads which would get thrown away).
Go to HungryHarvest.net today and save 50% by using code SOFLO at checkout.
Action Items
Help us continue to grow our community by completing the following actions by Sunday.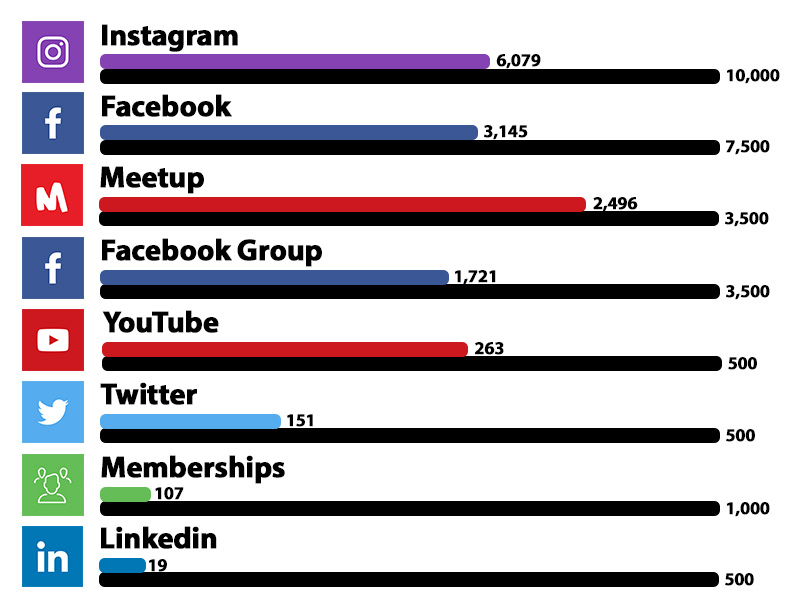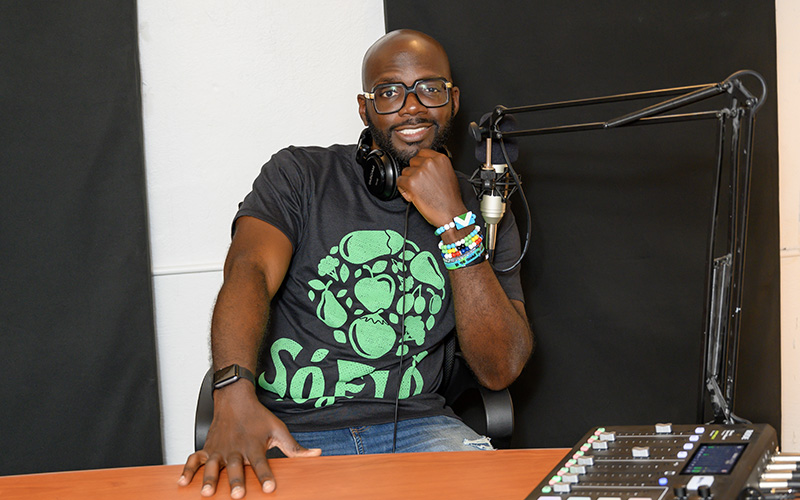 Sean Russell
General Manager | Founder

Sean Russell is an entrepreneur, media producer, and founder of SoFlo Vegans.